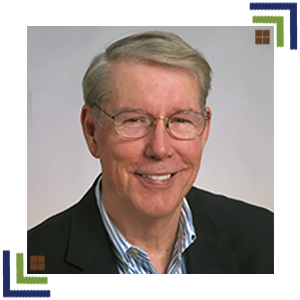 With more than 40 years of experience in his industry, Top Myers is known nationwide as a risk mitigation expert with a wealth of knowledge to put to work for his clients. Mr. Myers provides risk mitigation consulting for insurance companies and brokers with a focus on streamlining operations, minimizing risk & saving money for his clients.
Top Myers has served as president of Myers Risk Services since 1983. As a consultant, he served as a Risk Manager & Vice President for RelMark Group until 2017 – when he co-founded Risk Suppression Partners, which offers insurance for fire sprinkler contractors. He also worked as the first Fire Protection Product Manager for Victaulic, and a manager for Central Sprinkler in the early days of his career.
Since then, Mr. Myers has carved out a reputation as the "go-to" risk mitigation expert to minimize risk & liability before and after claims. He also provides consulting services to help businesses reduce their insurance premiums with practical, proven methodologies to improve insurance ratings.
Mr. Myers has taken a leadership role in the risk industry, and literally has served on the NFPA 25 Committee since its founding, as well as a past member of NFPA-13, and currently NFPA 72. He routinely speaks at industry conferences, serves as an expert witness when his clients are in litigation, and provides thought leadership on where the industry is going.
In addition to his work as a risk mitigation expert through Myers Risk, Mr. Myers also has leadership roles in two risk mitigation-related companies: Risk Suppression Partners & Asurio, Inc.
He's a founding partner of Risk Suppression Partners, which provides insurance for Fire-Life Safety Contractors. Mr. Myers also currently services as president of Asurio, Inc., developers of BirdDog Mobile Inspection & Data Collection Software.